Kissing Kates CT
This blog is for my gorgeous creative team to show you what they have done with my kits.
Thank you ladies x


Archives

Thursday, 16 July 2015
Dees'Sign Depot and Kissing Kate recently got together to make a fabulous collab kit called Along The Shoreline.
Both kits are fabulous, perfect for some stunning summer tags!
Here's a preview of Kissing Kate's part of the collab.
You can get the collab at Dees'Sign Depot store HERE.
Here's the tag I made :)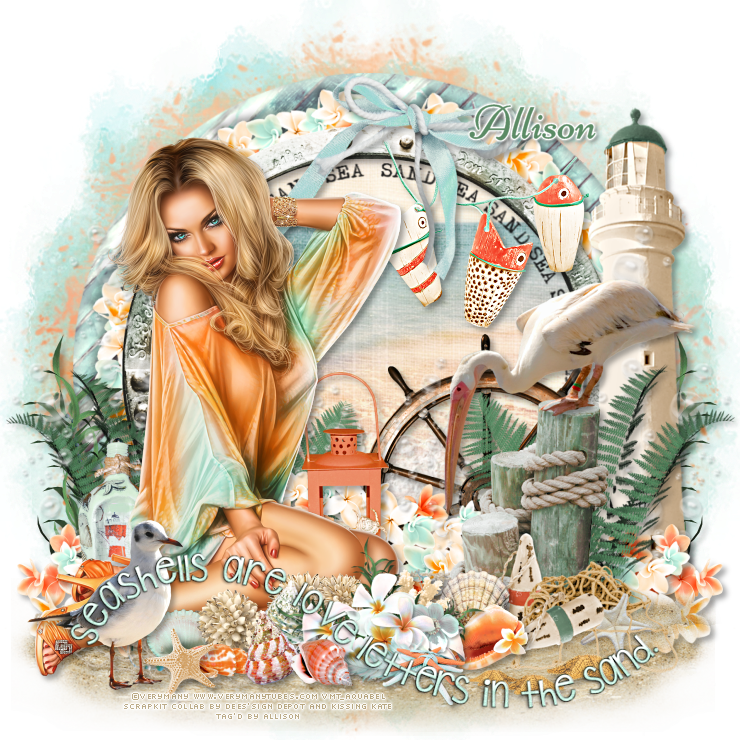 I also made a matching wallpaper, size 1920 x 1080, which you can download HERE.