Kissing Kates CT
This blog is for my gorgeous creative team to show you what they have done with my kits.
Thank you ladies x


Archives

Tuesday, 20 January 2015
I couldn't resist having a play with this adorable kit by Kissing Kate called Sweet Baby Girl.
With it's pretty pastel shades of pink and yellow, it's perfect for cute, girly tags.
Here's a preview of the kit, which is available at ScrapsNCompany.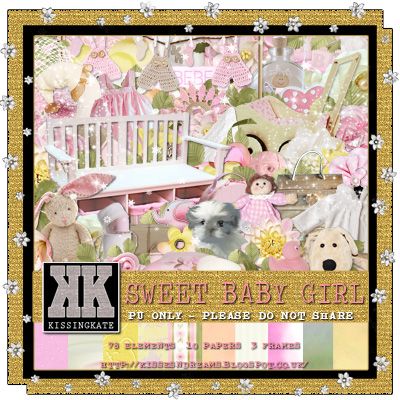 Here's a tag I made with the kit using this adorable tube by Alehandra Vanhek, which is available at PFD.