Kissing Kates CT
This blog is for my gorgeous creative team to show you what they have done with my kits.
Thank you ladies x


Archives

Sunday, 11 January 2015
Cat of Kissing Kate recently released this gorgeous kit called Lemon and Ginger
This kit is chock full of tons of great elements, frames and papers, and was so fun to work with.
Here's a preview of the kit, which is available at Scraps N Company, Spazzd Art Store and Tubes 4 Taggers.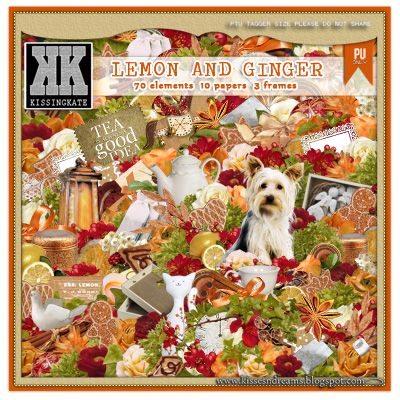 Here's a tag I made with this luscious kit, using the artwork of Alex Prihodko, which is available at
PFD
.