Kissing Kates CT
This blog is for my gorgeous creative team to show you what they have done with my kits.
Thank you ladies x


Archives

Tuesday, 23 December 2014
When I saw this beautiful tube and matching kit I knew I had to make a tag with them both! The tube was the creation of artist Zlata Ma and was made from a photo of Cat of Kissing Kate's beautiful daughter. Cat then made a wonderful matching kit called Christmas Princess to go with the tube.
Here's a preview of the kit, which is available at Tubes 4 Taggers, Scraps N Company and Spazzd Art.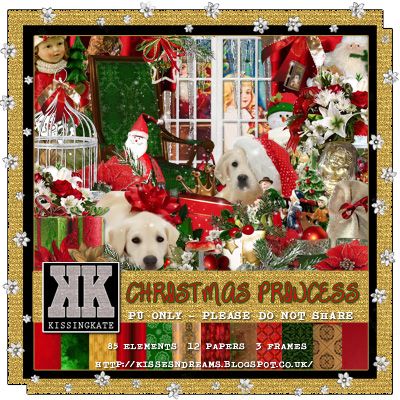 Here's a tag I made using Zlata's beautiful Christmas Princess tube, which is available at ZlataM Art Shop, and Kissing Kate's stunning kit.